Between 1980 and 1990, there were just a few studies on mindfulness. Around the millennium shift the research on mindfulness-based interventions started to grow exponential. In 2018 alone 842 studies were undertaken.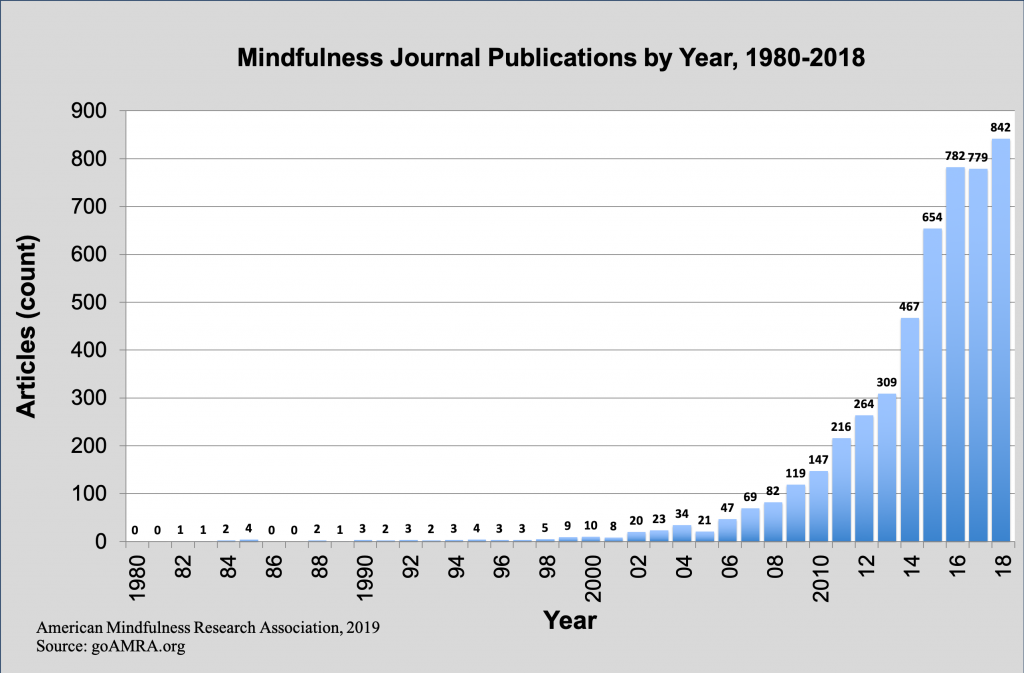 The figure is published with kind permission by David S Black at the American Mindfulness Research Association, www.goAMRA.org.
Both the number of studies and the funding for studies keep growing exponentially.
More info on research about mindfulness:
American Mindfulness Research Association (AMRA)
Center for Mindfulness in Medicine, Health Care and Society (CfM)